Women Fatally Shot to Death in Apartment by Two Police Officers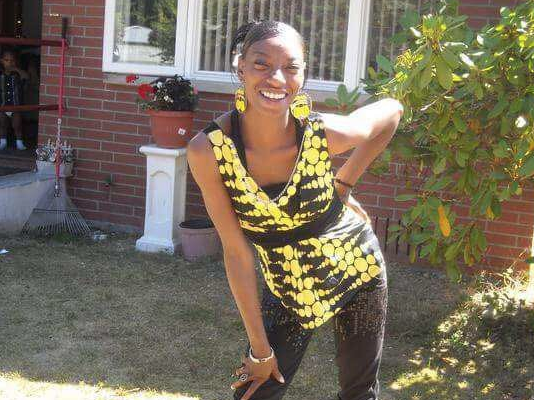 The family of  Seattleite, Charleena Lyles, is left outraged after she was shot to death by two officers of the Seattle Police Department on Sunday, June 18th. Officers were dispatched to Brettler Family Place apartment complex, once they received a call reporting a theft in the home. The officers of this department were well aquatinted with this residence, after responding to at least three domestic violence calls there prior to.
When the two officers arrived, they were greeted by Ms. Lyels, who then welcomed them in and began explaining that an Xbox game system was stolen as well as a bag of clothes being disturbed by her bed. Things then began to take a turn when the officers said Ms. Lyels was revealed holding a knife, while they were repeating what had been stolen. On the recording, the officers are heard shouting for her to "get back" repeatedly and Ms. Lyels responded with "get ready" (followed by another profane slur). One of the officers then instructs his partner to tase her but neither of them possessed one. Shortly after, five shots were fired, killing Ms. Lyels while three of her four children were present.
Relatives of Ms. Lyels continue to voice their outrage, failing to understand why the officers felt the need to rely on the use of a gun to handle the issue. Factors that kept resurfacing, was her small size and non-violent history. "I don't know if my sister had a knife or not, and even if she did, she was so tiny," her sister, Monika Williams, said in a phone interview on Monday night. "There was no reason two trained police officers had to shoot her down."
The family is also taking the conditions of her mental health into consideration, stating that it started to decline after her experiences with abuse and her four children being reported to child protective services for neglect. After repeated cases of her abusive ex-boyfriend's violent attacks, one resulting in Ms. Lyels' car windows being bashed in and shattered glass falling on her children, concerns of the children's safety were raised and led child protective services to open a case. Police and family members began to question Ms. Lyels mental health after a episode that occurred on June 5th, when she called the police after her former boyfriend appeared at her apartment unannounced. Police said when the arrived, the boyfriend was no where to be found but they found Ms. Lyels sitting on the couch with scissors in her hands, next to her 1 year old child. They said when they approached her, she still had the scissors in her hands, warning them that they would not being making it out of there that night. They also described that she was saying things such as the police being the devil and how she had the ability to morph into a wolf and could clone her daughter. When she finally surrendered, she was taken into King County Jail on harassment charges, where she remained for 12 days after not being able to pay her $7,500 bail. She was then released on the condition that she seek help for her mental health.
For the two police officers involved in the shooting, whose names have not yet been revealed,  the police department has placed them on on paid administrative leave, while the incident is under investigation–standard procedure in fatal shootings by police. Chief Kathleen O'Toole of the Police Department called the shooting a "horrible tragedy." "The community is distraught," Chief O'Toole said on Monday, according to The Seattle Times. "The family is distraught. The officers are distraught."
Distraught is definitely the term to use when describing the family of Ms. Lyel ,30, who was also revealed to be pregnant. Ms. williams elaborates on her sister's condition before the shooting stating,"She has permanent scars from being abused, and she begged and begged for help…Then she finally got the help, and then you take her life in front of her children."
Comments
comments