Trump Faces Lawsuits After Banning Transgender Service Members in the Military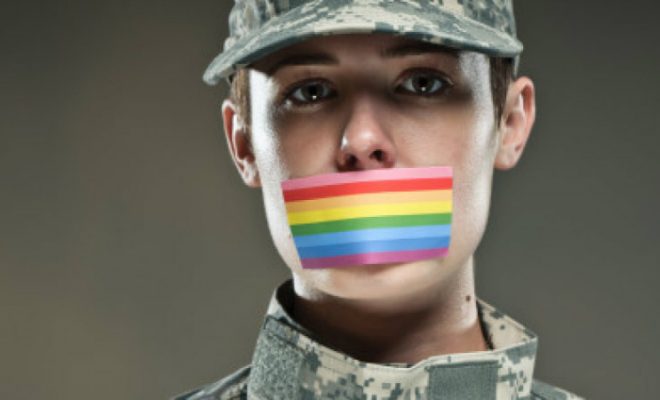 On July 26, President Trump announced in 3 tweets that "After consultation with my Generals and military experts, please be advised that the United States Government will not accept or allow transgender individuals to serve in any capacity in the U.S. Military.  Our military must be focused on decisive and overwhelming victory and cannot be burdened with the tremendous medical costs and disruption that transgender in the military would entail."
The tweets caught the Joint Chiefs of Staff by complete surprise.  Many Republican officials quickly condemned the declaration.  Republican senators Richard Shelby, Susan Collins, John McCain and Orin Hatch, as well as Iowa Republican Governor Kim Reynolds all stated their opposition to the President.
On August 25, Trump signed a memorandum making the transgender ban official.  It is a reversal of former President Obama's policy allowing service members being able to openly disclose their gender identity affecting up to 11,000 persons.  Despite many reports stating that the cost of medical care for those individuals being less than one percent of military health care with the cost of Viagra being higher, Trump insisted that health coverage was a major factor in his decision.
As a result, two lawsuits have been filed against the President.  The first is on behalf of two transgender individuals, one who is a currently serving 12-year army veteran and another who is being prevented from enlisting.  The second lawsuit filed by the ACLU represents six serving transgender troops.  The lawsuits cite violations of equal protection, due process, and free speech.
In addition to preventing transgender people from enlisting the situations of up to 11,000 currently serving members are in question.  They potentially face losing their positions and healthcare benefits.  They already face disproportionately high rates of discrimination and violence.  The Department of Homeland Security and Department of Defense are left to decide what their fate will be.  Secretary of Defense, General James Mattis has yet to make any official statements.
Kristin Beck, a transgender Navy SEAL part of the famed Seal Team 6 stated to Donald Trump directly, "Let's meet face to face and you tell me I'm not worthy.  Transgender doesn't matter. Do your service."
Comments
comments