Torrented Movies On Xbox One from Plex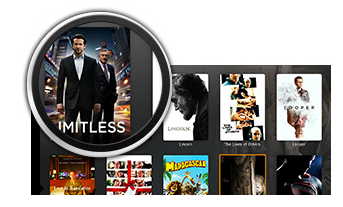 Both of the latest consoles from Microsoft and Sony started off with nonexistent media center capabilities, which was a big disappointment to people with massive digital movie and TV show collections. But thankfully Xbox One is already starting to turn things around. There's Microsoft's own media player app (which will soon support high-quality MKV files) and tomorrow Plex is coming to Xbox One. In recent years, much like XBMC, Plex has emerged as a go-to app for home theater diehards. If we're being honest, it's also used by people who download their fair share of Blu-ray rips, DVD screeners, and so on. Obviously plenty of Plex customers are using it legitimately — many have a catalog of self-made movie backups — but the other side can't be ignored.
What is Plex?
Plex gives you one simple interface to organize all of your media: your movie and TV collection, your music library, and all of your photos and home videos. Plex enriches your media library by adding descriptions, plot summaries, posters, and album covers. Enjoy your media on every TV in the house or on any mobile device on the go.
Comments
comments