TERROR AT ISTANBUL AIRPORT At least 31 dead, 147 injured Photos Inside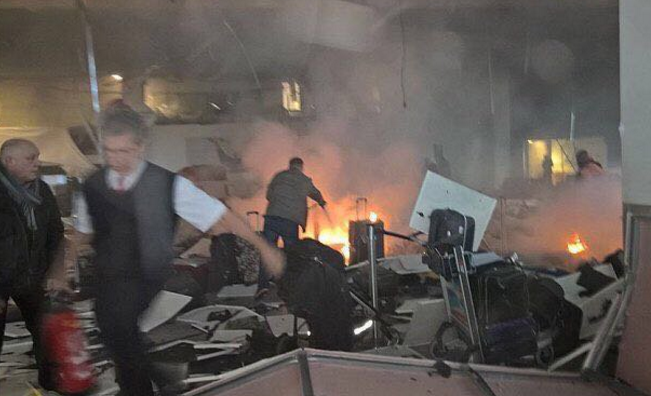 At least 31 people have been killed and another 147 wounded in the suicide attacks at Istanbul Ataturk Airport, according to Turkey's Justice Minister Bekir Bozdag. Three bombers were also killed, Istanbul Gov. Vasip Sahin said. A total of 49 ambulances were sent to the site.
— There has been no immediate claim of responsibility.
–Turkish President Recep Tayyip Erdogan called for a unified international fight against terrorism, saying: "Make no mistake: For terrorist organizations, there is no difference between Istanbul and London, Ankara and Berlin, Izmir and Chicago or Antalya and Rome. Unless all government and the entire mankind join forces in the fight against terrorism, much worse things than what we fear to imagine today will come true."
---
Source: http://www.cnn.com/2016/06/28/europe/turkey-istanbul-airport-attacks/index.html
White House releases statement condemning Istanbul attacks, saying 'Ataturk International Airport, like Brussels Airport which was attacked earlier this year, is a symbol of international connections and the ties that bind us together. … We remain steadfast in our support for Turkey, our NATO Ally and partner, along with all our friends and allies around the world, as we continue to confront the threat of terrorism'
---
---
Preliminary investigation by Turkish security forces suggests Islamic State is behind Istanbul attacks, Turkish prime minister says – TRT
Comments
comments