Syrian Families Choke and Convulse to Death After Chemical Weapons Attack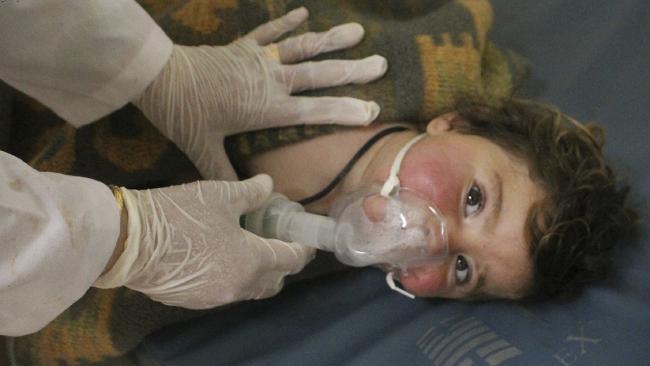 Just after 7:30 last Tuesday morning before parents sent their children off to school and left for work, people in the town of Khan Shaykhun in the Idlib province of Syria report a rocket attack and airstrike nearby. Around 10 minutes later, they say that there was a strange smell in the air. The people began feeling the effects of what is now being described as a nerve agent. Nerve agents interrupt the communications between nerves and organs in the body. Convulsions, paralysis, foaming at the mouth, lungs filling with fluid, and asphyxiation are the signs of nerve agents and what came next for the Syrian people. These chemicals can be absorbed through the skin and began affecting and killing first responders. As people scrambled to get to local field hospitals, many died before they could get help. As it stands nearly 80 people including many children are dead. Some estimates are over 100 people. Several hundreds more have been injured. A clinic treating the victims was hit with a bomb just a few hours later killing more people inside. Autopsies by Turkish doctors are confirming the use of a nerve agent. Tests are being conducted to find out the exact chemical.
When looking at who is responsible, many point to the former leader of the country Bashar al-Assad including President Donald Trump. Assad is backed by Russian forces to regain control of Syria and opposed by multiple local groups as well as many foreign nations. However, Assad and the Russian government say that they did not deploy the weapons. They claim there was a leak from a warehouse facility controlled by rebel forces that was storing the substances. Many reports from civilians deny the claims but the international community is calling for an investigation.
Comments
comments