"Show Me Your Papers" –Texas Gets Tough on Immigration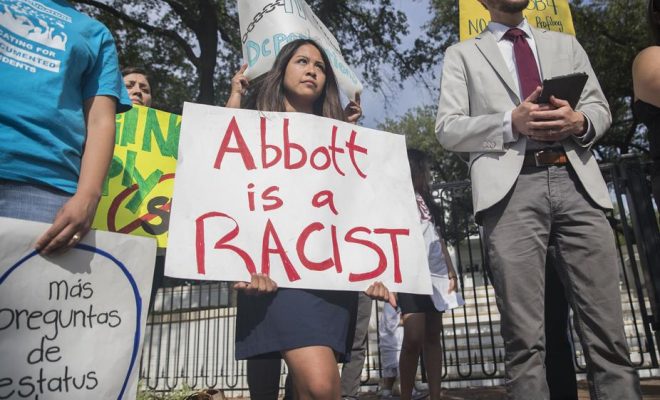 Starting September 1, a new law will greatly affect the way immigration is handled in the state of Texas. Governor Greg Abbott signed Senate Bill 4, which was originally meant to ban sanctuary cities, but now goes much further. Now any local department must comply with detention orders from Immigration and Customs Enforcement (ICE) or face severe penalties such as fines of over $25,000 per day.   Detention orders involve holding people in jails for up to 48 hours so that ICE can pick them up and begin deportation proceedings. Local law enforcement has repeatedly stated that this actually creates more problems when people lose trust in the police. They are less likely to report crimes, be cooperative in investigations, and are more at risk of becoming victims of crimes themselves. Women are now backing off claims of domestic violence due to fear of deportation. Houston Latino women reporting rapes have already dropped by 43%.
Police departments and their staff can also be charged with a misdemeanor, fined, jailed, and/or fired if they refuse to comply with ICE requests or if they attempt to enforce any rules contrary to ICE rules. While officers are not required to ask for documentation of legal status during a routine traffic stop for example, they are not prohibited from asking and are encouraged to do so by ICE officials. This will certainly lead to racial profiling and tension in communities. It is currently illegal in the United States to single out individuals on the basis of race even if the person is not a citizen. Houston, Texas is the 4th most populous US city and one of the most diverse, even more so than New York according to the LA Times.
In March a federal judge blocked Donald Trump from withholding funds to sanctuary cities that refuse to comply with unconstitutional actions by federal immigration officials. However, this has not stopped Texas from passing its own controversial legislation. The law is expected to be challenged by civil rights attorneys in court.
Comments
comments