Sheila Abdus-Salaam, First-Ever Muslim Judge and First Black Female Judge on New York's Highest Court Found Dead in Hudson River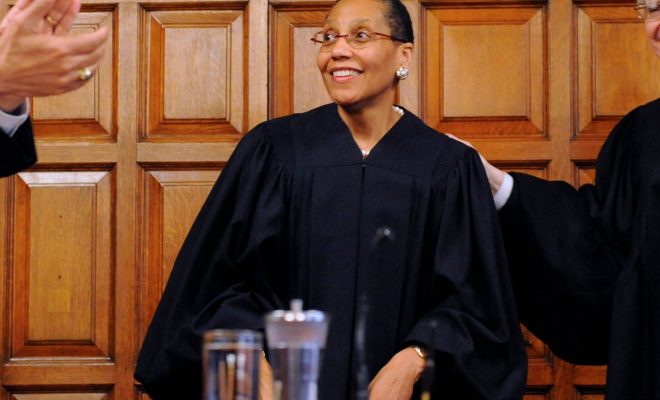 The body of 65-year-old Judge Sheila Abdus-Salaam was found in the Hudson River yesterday. She was identified after police responded to a 911 call about an unresponsive person floating in the river. Her husband had reported her missing the day before. Although she was found fully clothed with no obvious trauma, the cause of death is unknown and the case is under investigation.
Sheila Abdus-Salaam grew up one of seven siblings in a working class family in Washington DC and was the great-granddaughter of Virginia slaves. She discovered her passion for law at a young age and graduated from the prestigious Columbia Law School. She served in various capacities including the New York assistant attorney general before receiving her appointment to the New York Court of Appeals, the state's highest court in 1994. She was the first African-American female to serve on the court as well as the first female Muslim American. Of her heritage she once stated, "All the way from Arrington, Va., where my family was the property of someone else, to my sitting on the highest court of the State of New York is amazing and huge. And it tells you and me what it is to know who we are and what we can do."
She was extremely well respected and beloved in the community as a defender the needs of the poor and vulnerable such as immigrants and the mentally ill. One of her landmark cases was winning an anti-discrimination suit for more than 30 female New York City bus drivers who had been denied promotions. Another major case was her ruling that expanded the definition of parenthood. She ruled that non-biological, adoptive parents should retain visitation rights even if the relationship breaks up which particularly affected same-sex partners.
Governor Andrew Cuomo said of her death, "Justice Sheila Abdus-Salaam was a trailblazing jurist whose life in public service was in pursuit of a more fair and more just New York for all."
Comments
comments