Ringling Brothers Will Stop Using Elephants In Their Circuses #RinglingBrothers #AnimalRights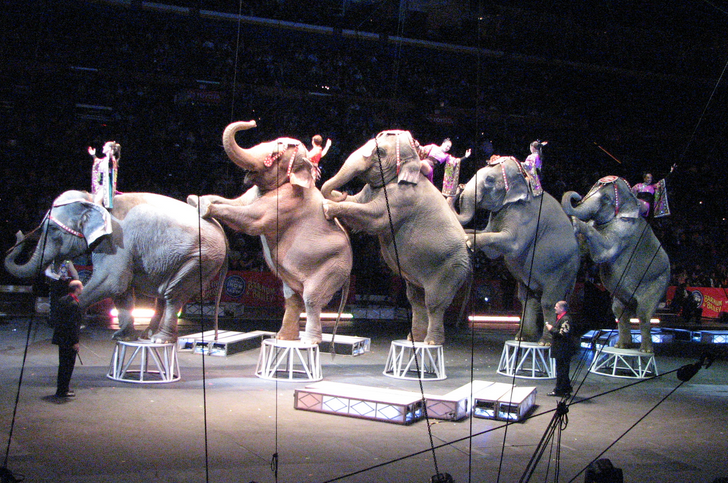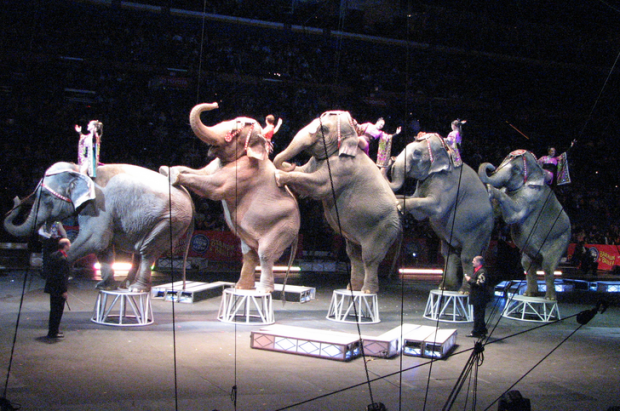 Ringling Bros. Barnum & Bailey Circus announced Monday that they will retire all 11 of their elephants. The retirement comes two years earlier they they previously announced, "because we realized we could," they said in a statement.
And where do circus elephants go when they retire? Florida, of course.
The pachyderms' final two performances will be on May 1,2016 in Wilkes Barre, PA and Providence, RI. From there, the elephants will be transported to Ringling's Center for Elephant Conservation (CEC), a 200-acre, "state-of-the-art facility" in Florida that is "dedicated to the conservation, breeding and understanding of these amazing animals,"according to their website.
Kenneth Feld, Chairman and CEO of Feld Entertainment which owns the circus said, "The elephant has always been a symbol of 'The Greatest Show on Earth.' The Ringling Bros. Barnum & Bailey Center for elephant conversation will ensure that people will be able to experience the joy and wonder of Asian elephants for generations to come."
Ringling Bros. Barnum & Bailey Circus has been accused by animal rights activists of abusing their elephants, often protesting outside of venues while ticket holders wait in line to see the show.
Read More: http://patch.com/connecticut/bethel/ringling-brothers-barnum-bailey-circus-elephants-get-early-retirement-0
Comments
comments