Protestors on Every Continent and Even Underwater Joined the 'March for Science'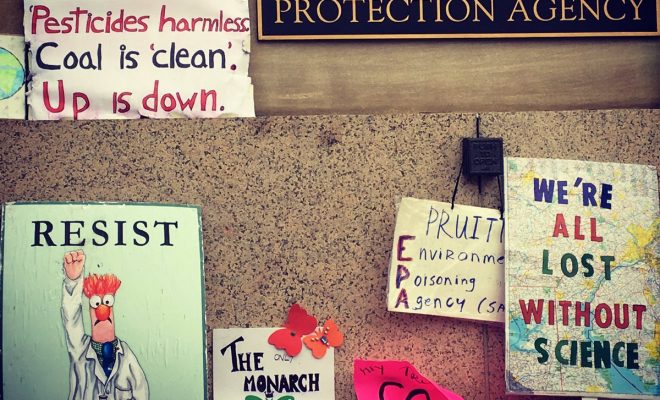 The first ever March for Science was held on Earth Day in over 600 cities across the planet.  Scientists stationed in Antarctica held up signs in support as well as a team underwater studying coral reefs.
The march was to celebrate the achievements of science as well as to promote scientific knowledge as a nonpartisan, fact-based view of the world.  The Trump administration has questioned the validity of science calling it a "hoax" when describing climate change and defunded the Environmental Protection Agency as well as numerous research projects.  He even banned the use of the words "climate change" on government websites prompting some park rangers to start their own media outlets.  Trump has also restarted the Keystone Pipeline and is pushing coal energy rather than focusing on new and safe technology.
The Women's March that took place a day after the inauguration in which millions of women took to the streets to speak up for human rights was the inspiration for this weekend's protest.  Bill Nye of Bill Nye the Science Guy was one of the main organizers and spoke in Washington DC.  "We are marching here today to remind people everywhere, our lawmakers especially, of the significance of science for our health and prosperity," Nye said in front of the White House.  "This understanding has in turn enabled us to feed and care for the world's billions, build great cities, establish effective governments, create global transportation systems, explore outer space and know the cosmos."
Comments
comments