Prairie View A&M faces Sam Houston State University tonight at 6:30 pm on ESPNU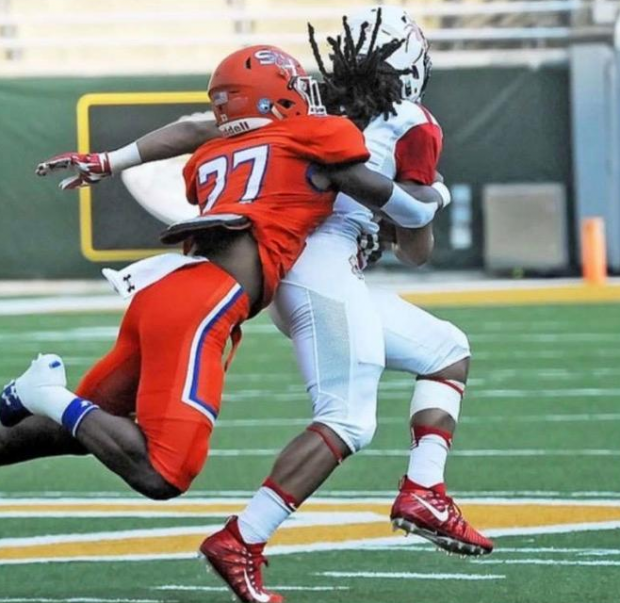 PRAIRIE VIEW – There's a bit of mystery concerning Prairie View A&M's football team going into Thursday's home game with third-ranked Sam Houston State.
Because of a postponement of a scheduled game against Texas Southern from last week to Thanksgiving weekend, the Panthers now open their 2017 season with the Bearkats. Meaning Sam Houston is at somewhat of a disadvantage in terms of scouting PV, and coming back on a short week following its impressive opening win over seventh-ranked Richmond last Friday in Waco.
What is no longer a mystery is how Sam Houston senior safety Josh Price would perform on the field in his first football game since 2014, when he was playing for NCAA Division II Southern Nazarene. Price recorded two red-zone interceptions in the Kats' 48-34 win over Richmond.
On Monday, Price was named Southland Conference Defensive Player of the Week. Kats quarterback Jeremiah Briscoe, who passed for 411 yards against the Spiders, was the Offensive Player of the Week.
"It was just great to be back on the field," said the 5-10, 205-pound Price. "And I know it's only the first game and I don't want to get too hyped up about it, but that was a homecoming for me. I really needed that.
READ MORE…
http://www.chron.com/sports/college/article/Prarie-View-faces-tough-SHSU-in-home-opener-12177794.php