Photos and Winners of the 2017 Annual Houston Marathon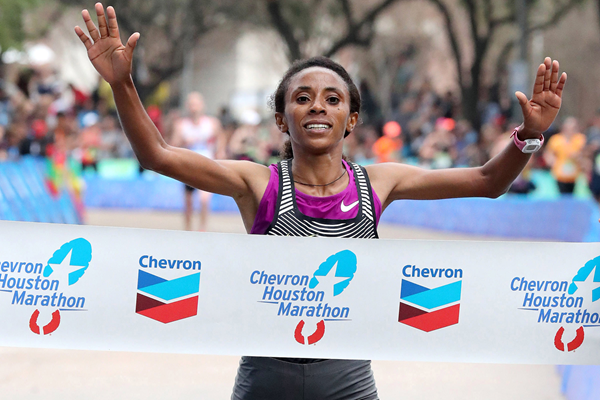 Assefa wins the women's marathonDespite the damn, foggy, and humid weather, runners from all over the world joined together in Houston this past Sunday to participate in the annual Houston Marathon. Since it began in 1972, it has brought thousands of participants, hundreds of thousands of viewers, and is now the city's largest single day sporting event. In addition to the full marathon, the half marathon and 5K events are also held the same day.
The Houston race has gained tremendous prominence in the racing world. First place winners each take home a prize of $45,000. In addition, those wishing to run in the Boston Marathon can use their Houston times to qualify. In past years, Houston has been selected to conduct Olympic trials for running hopefuls. As this year's Super Bowl host, Houston is proving that it is an important hub for athletes and sports fans from all disciplines.
This year's winners are:
Women
Full Marathon – Meskerem Assefa  from Ethiopia
Time – 02:30:18
Half Marathon – Vernonicah Nyaruai Wanjiru from Kenya
Time – 1:07:58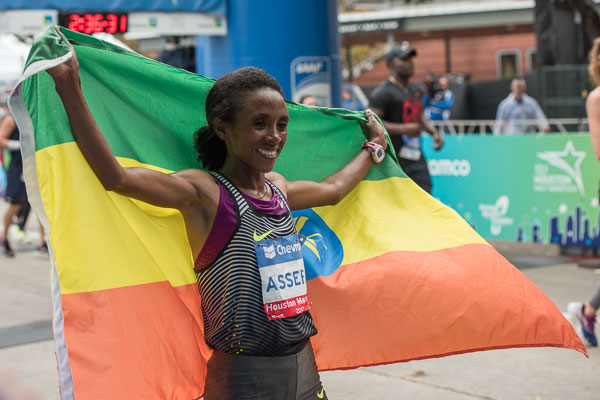 Men
Full Marathon – Dominic Ondoro from Kenya
Time – 02:12:05
Half Marathon – Leonard Korir from USA
Time – 1:01:14
Registration is now open for the 2018 Race. Visit chevronhoustonmarathon.com to sign up!