Movie Review on the Fly : Florence foster Jenkins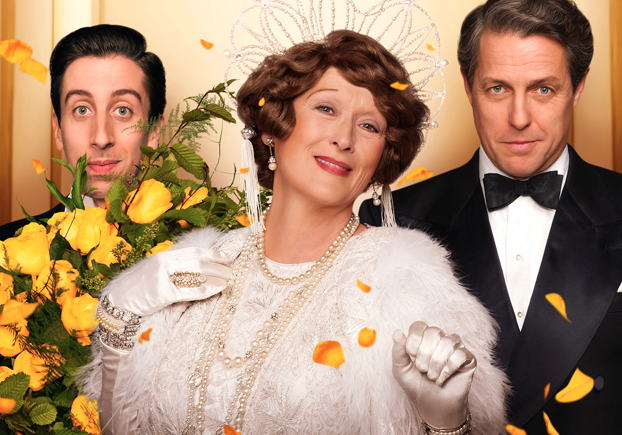 Meryl Streep stars as Florence Foster Jenkins, a New York socialite in the era of World War II with a deep admiration and love for music. Hugh Grant also stars as her "supportive" husband who would do anything to secure Jenkins' respected place in the musical community.
After a slow start to the film, the plot begins with Jenkins' renewed desire to perform as an opera singer…problem is, she's absolutely terrible and the laughs begin…or so I thought walking into the theatre. I went into this movie like a normal human being, loving Meryl Streep and having high hopes for anything she is a part of, but this one was a hit and a miss for me.
Don't get me wrong, her acting was exquisite as always and she gave this role all she had, but the story was not worth an entire movie to me. I felt it better suited as a short story or program feature on NPR. The terrible singing aspect was only funny for the first montage, but afterwards it's just painful to watch. I felt it cruel to feed Jenkins' ego on the sole reason that everyone she knew took advantage of her wealth—including her husband.
I will always love Meryl Streep with all of my heart but unfortunately, I left this film bored and uninspired—unlike the one of its taglines would have you believe. Every voice deserves to be heard, but perhaps this one should have been taken down a few notches, instead of getting a 110 minute runtime.