Michael Porada's Business Makes Doing Laundry Easier #MichaelPorada #laundry #JerseyCity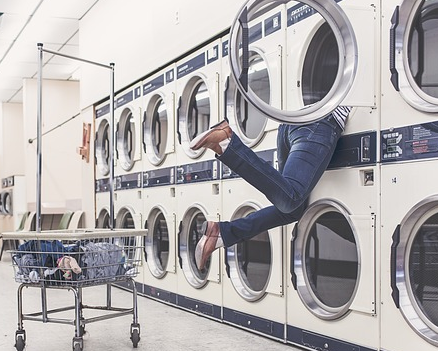 The concept may seem unconventional to some: You call, pick a date, your laundry or dry cleaning is picked up and, in 1-2 days time, it's back in your closet, ready to wear.
That's Jersey City entrepreneur Michael Porada's business in a nutshell and since he launched New Bridge Laundry in 2012, many locals have become hooked on the convenient door-to-door service.
"I saw a need in the market and I filled it," said Porada who graduated from Rising Tide Capital's business program in 2014. "With the rapid influx of urban professionals inhabiting Jersey City and Hoboken, I noticed the need for a professional, convenient and reputable service that doesn't charge an arm and leg.
"Rising Tide taught me many technical aspects of running a business and my team of instructors gave me the confidence to break through new milestones I thought would take years to accomplish," the 24-year-old said.
The delivery service that Porada operates with his brother, John, works with New Bridge Laundromat, a family-owned business in Bergenfield. Recently New Bridge Laundry signed its 115th customer.
"I'm interested in expanding into Bayonne. However, for the time being I love my foothold in Jersey City and Hoboken and have more plans for taking over completely before I move into another city," Porada said.
The Jersey City entrepreneur, who is working to earn a degree in education from New Jersey City University, said he plans to launch a mobile app soon — which he feels will make it easier for customers using his service.
Read more source: http://www.nj.com/hudson/index.ssf/2015/02/jersey_city_entrepreneur_thrives_with_laundry_pick.html