#MeToo Has Gone Viral Because Sexual Harassment and Assault Has Gone Viral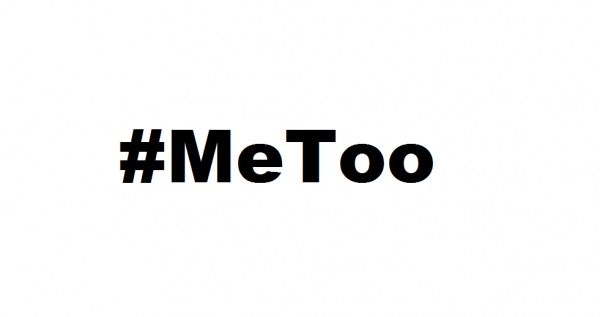 Over the past weekend the words 'Me Too' began to appear on all social media platforms. By Monday, on just Facebook alone, 12 million users posted the words often accompanied by a personal story of rape or sexual harassment. The social media explosion began after actress, Alyssa Milano tweeted "If all the women who have been sexually harassed or assaulted wrote 'Me Too' as a status, we might get a sense of the magnitude of the problem." While the actress brought enormous attention to the subject, the campaign actually began 10 years ago as a grassroots movement by a woman named Tarana Burke, an African-American woman who works with victims of sexual violence. She is presently the Program Director for Girls for Gender Equity in Brooklyn, NY. She stated in an interview with Democracy Now, "This movement is really about survivors talking to survivors. "Me Too" is about using the power of empathy to stomp out shame. And so, we need to keep talking about it."
So far mostly women have spoken out, but men and LGBTQ individuals have also come forward with their own experiences. Descriptions include stalking by employers, being catcalled on the street, being groped on public transportation, rape while unconscious, and child molestation. These situations are compounded by accounts of highly sexual jokes or comments generating fear and intimidation. Many men have responded with self-reflection and regret at being silent when witnessing harassment. Some have even apologized for perpetrating such acts.
This comes as several high profile cases have made headline news. President Donald Trump was caught on tape bragging about grabbing women's genitals. Bill Cosby was accused of rape by dozens of women over a period of decades. Bill O'Reilly and Roger Ailes (now deceased) were removed from their longtime positions at Fox News after multiple accusations of sexual harassment. Mostly recently, Hollywood mega producer and Democratic Party donor, Harvey Weinstein has been named as a rapist and harasser by over 40 women. Some of world's most famous actresses including Gwyneth Paltrow, Angelina Jolie, and Rose McGowen have shared stories of inappropriate behavior and assault. The NYPD and Scotland Yard are currently investigating Weinstein for rape.
Many who have spoken out online say that the problem is not isolated to a few random experiences or individuals, but a deeply rooted culture of misogyny, entitlement, and abuse of power. The systemic toxicity of sexism has pervaded the daily lives of ordinary people at every possible level.
Tarana Burke and others hope that this is not just a brief flash of discussion but a path to real change. Burke explains, "I appreciate the hashtag elevating the conversation, but it's not a hashtag. It's not a moment. This is a movement. What needs to happen is that we need to stop popping up when somebody famous does something. And we need to really look at the numbers, look at the people, look at the survivors and think strategically. "
Comments
comments