Meryl Streep Calls Out Donald Trump at the Golden Globes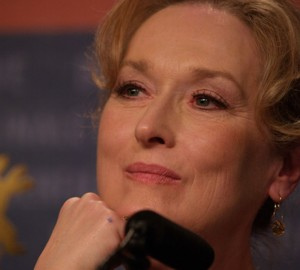 Meryl Streep is the most celebrated actress of all time with 30 Golden Globe nominations and 19 Academy Award nominations, far more than any other male or female. Last Sunday at the 74th Annual Golden Globes, she received the Cecil B. DeMille Lifetime Achievement Award.
In her acceptance speech she referenced comments Donald Trump made during one of his rallies. Trump had mocked Serge Kovaleski, a reporter with a condition that affects his joint movements.
Streep stated that: "There was one performance this year that stunned me. It sank its hooks in my heart. Not because it was good, there was nothing good about it, but it was effective and it did its job. It was that moment when the person asking to sit in the most respected seat in our country imitated a disabled reporter. Someone he outranked in privilege, power and the capacity to fight back."
Although she never mentioned him by name, Donald Trump responded by tweeting: "Meryl Streep, one of the most over-rated actresses in Hollywood, doesn't know me but attacked last night at the Golden Globes." He went on to tweet that: "I never "mocked" a disabled reporter".
Streep closed her speech by using a phrase she said her friend, recently deceased Carrie Fisher said to her, "take your broken heart, make it into art."
Comments
comments