Manchester made Ariana Grande its first "honorary citizen"
During the Manchester City Council's session on Wednesday, a congruent vote was made to name singer Ariana Grande its first "honorary citizen" in acknowledgment for her response to a terrorist attack in the city in May.
On the night of May 22nd, a terrorist attack struck the city as people were leaving the pop star's concert, held in the Manchester arena, leaving 22 people dead and 59 injured.
In the session dedicated to recognizing those involved in the response to the tragedy, council leader Richard Leese proposed a motion to organize honorary citizenship for those outside of Manchester who have contributed to the life of the city.
Grande was among the top of that list, in recognition for such efforts like her "One Love Manchester' benefit concert", in which she returned to Manchester in early June to perform and raise awareness along with other celebrities like Pharrell Williams and Katy Perry.
Prior to this event, the pop star also visited fa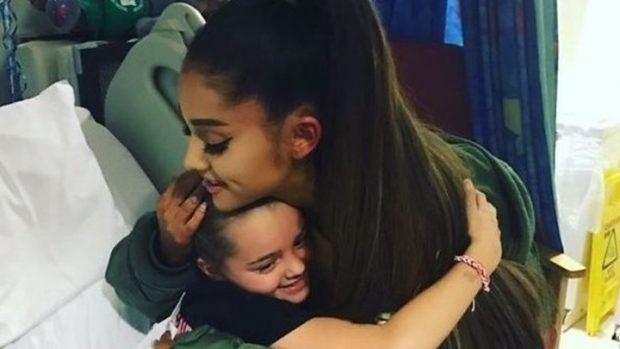 ns who were injured during the attack at the Royal Manchester Children's Hospital.
Succeeding the vote, Leese described Grande as a "young American woman for whom it would have been understandable if she had never wanted to see this place again. But no, instead she, as an artist and performer, determined that she would not perform again until she had returned to Manchester to perform."
He goes on to state that "in doing so she brought comfort to thousands, she raised millions for the We Love Manchester emergency fund, and became the first patron of that fund."
The meeting was concluded with a prayer and an instrumental performance of Oasis "Don't Look Back in Anger", which has become the city's anthem during the attacks's aftermath.