K-Ci & JoJo "Jodeci" Surfs The Crowd & Sing In Houston Texas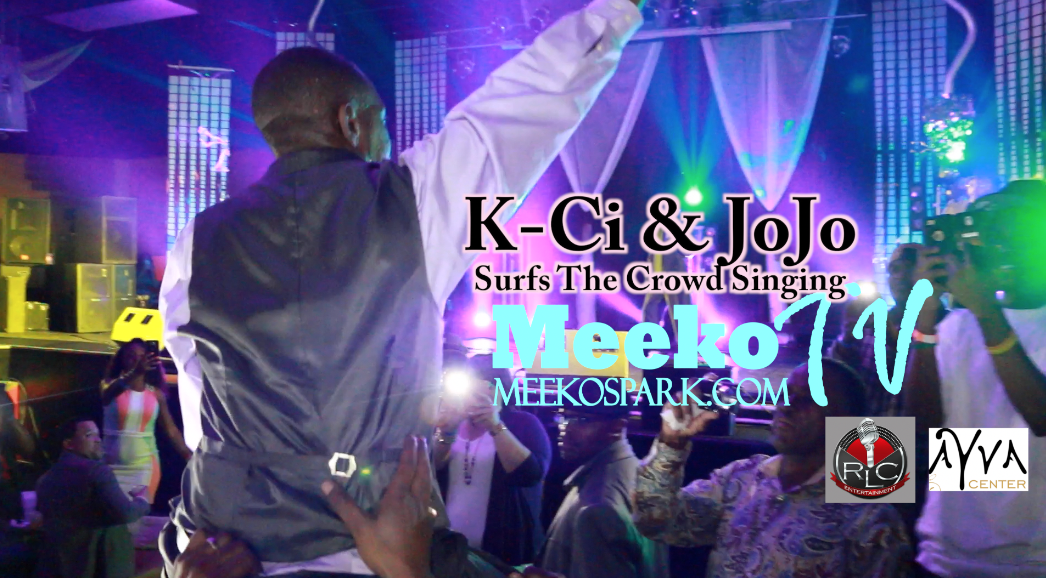 K-Ci & JoJo "Jodeci" Surfs The Crowd & Sing In Houston Texas
K-Ci & JoJo's first sign of independence came in 1994 when K-Ci covered Bobby Womack's hit "If You Think You're Lonely Now" for the movie Jason's Lyric. Early in 1996, K-Ci & JoJo teamed up for the song "How Could You" for the movie Bulletproof starring Damon Wayans and Adam Sandler. By July 1996, K-Ci & JoJo finally had a hit on their hands as guest artists in 2Pac's number-one R&B hit "How Do U Want It". It also topped the Billboard Hot 100. They also gained popularity with 2Pac's last music video, "Toss it Up".
1997-98: Love Always
The brothers made their side projects into a full album, Love Always. Released on June 17, 1997, the album spawned two top-ten R&B hits: "You Bring Me Up" (Pop #26) and "Last Night's Letter" (Pop #46). The minor success of those singles, however, paled in comparison to the success of the album's third single, "All My Life" (which was dedicated to JoJo's daughter). A supple, lush ballad far removed from the Jodeci material of the early 1990s, "All My Life" was the number-one song on the Hot 100 for three weeks, a feat that K-Ci & JoJo had never achieved with Jodeci. It features a piano melody very similar to that of the electric piano found backing "Dancing In The Moonlight" by King Harvest. Future singles and albums would be crafted in the vein of "All My Life", which was the duo's only number-one hit, though many consider it one of the greatest jazz pop melodies of all time. Love Always went on to sell four million copies, and the success of the album put Jodeci's reunion on hold indefinitely. During the recording of Love Always they also appeared in the song "I Care 'Bout You" as a member of the R&B Supergroup Milestone along with After 7 which appeared on the soundtrack for the movie, Soul Food that was written and produced by Babyface.
In 1998, K-Ci & JoJo recorded the song "Money Can't Buy You Love," which was produced for the film The Players Club.[2]
In 1999, K-Ci & JoJo recorded "Life", which was written and produced by R. Kelly, for the soundtrack to the Eddie Murphy and Martin Lawrence movie Life.