John Cena – A Good Guy Now? @johncena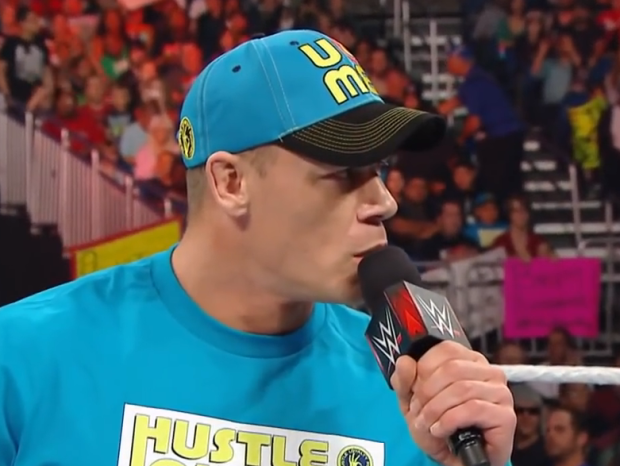 "Family friendly" may not come to mind when thinking of John Cena. The pro-wrestler is now showing his softer side in "The Flintstones and WWE: Stone Age Smackdown."
The 37-year-old who entered the WWE in 2002 admitted he was once too edgy but says he's now got his attitude in check.

"I looked around and saw who was sitting in the audience and said, 'You know what, I proactively need to change.' And it was for the greater good," he told USA Today.
John Cena was a heel for a little over a year earlier in his career, however he got over so quickly that WWE felt it would be best to turn him into a good guy. Yet at one point a while back, there was a thought that he might go back to the bad lands. Chris Hero, known as Kassius Ohno in WWE NXT, claimed recently that Cena was set to go heel back in 2011.