Joel Osteen Opens Lakewood Church to Hurricane Victims After Being Shamed on Social Media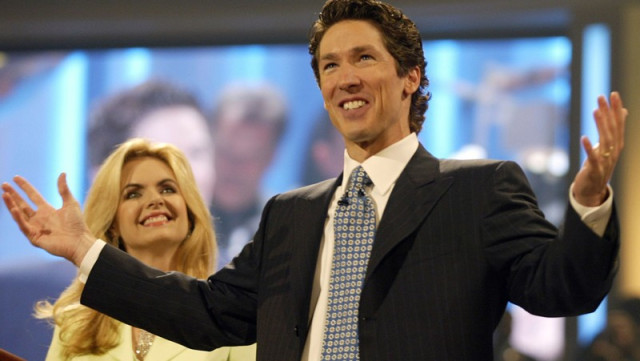 As catastrophic floods swept through the nation's fourth largest city, many wondered why Joel Osteen's massive Lakewood Church was not housing evacuated residents.  The church was once the former stadium for the NBA's Houston Rockets and has a capacity to hold nearly 17,000 people.  According to church officials, the building was flooded in its lower levels as well as inaccessible by surrounding streets. Don Iloff, a church spokesman said to CNN today that the church had never closed its doors and that it was always prepared to shelter people once city and county shelters reached their capacity.   However, some individuals visited the church for themselves yesterday afternoon and took to social media to blast the multi-millionaire Pastor.  They posted photos and videos of a clear highway leading to the church as well as no flooding in the parking garage or main entrance.  This caused outrage among many residents.
Other critics point out that much smaller churches, mosques, and even local businesses opened their doors to those fleeing the dangerous weather conditions.  James McIngvale known locally as "Mattress Mack" is a prominent Houston businessman who opened the doors to his furniture store, Gallery Furniture, and allowed families to sleep on display beds throughout the establishment.  6 miles from the megachurch, the George R. Brown Convention Center is holding over 9,000 people, nearly double its capacity.
Joel Osteen has since opened the doors to Lakewood Church and begun accepting refugees and donations.  He said today on Twitter, "Victoria & I are praying for everyone affected by Hurricane Harvey. Please join us as we pray for the safety of our Texas friends & family."  While many are happy that the church is now actively participating the hurricane relief efforts, they wonder why more had not been done in preparation for a storm that was predicted several days in advance.  In the meantime, everyone is encouraged to help those being housed in all shelters by donating various items such as food, clothing, toiletries, water, and pet food.
Comments
comments