How giving your loved-one the silent treatment can do more harm than arguing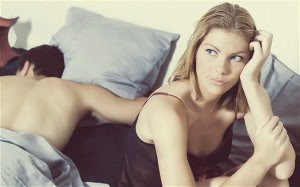 It is a tactic every couple knows but new research has found that people who give their loved-one the silent treatment end up only making themselves unhappy.
Being withdrawn is a form of emotional behaviour known as "disengaging" and leaves people with seething resentment about their relationship.
And expecting a partner to somehow know what we are feeling – known as "passive immobility" – also leaves people dissatisfied prevents us from making up after a tiff.
They warn the latter is almost as bad as withdrawal.
Psychology Professor Keith Sanford at Baylor University's College of Arts & Sciences, Texas, said: "Withdrawal is the most problematic for relationships.
"It's a defensive tactic that people use when they feel they are being attacked, and there's a direct association between withdrawal and lower satisfaction overall with the relationship."
http://www.telegraph.co.uk/news/science/11337142/How-giving-your-loved-one-the-silent-treatment-can-do-more-harm-than-arguing.html
Comments
comments