How Facebook Video Can Take Over Youtube #Facebook #Youtube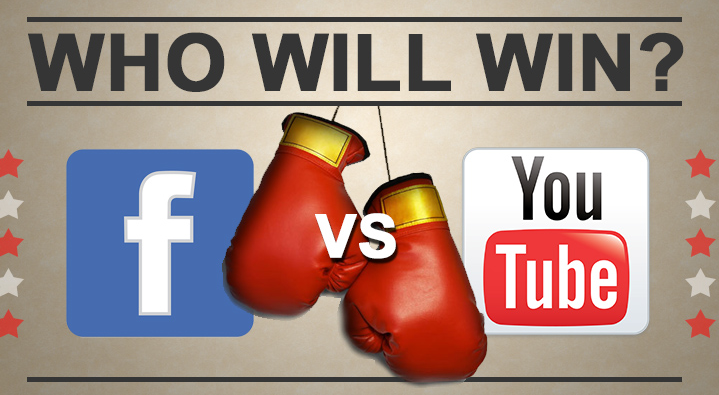 Facebook Video Now Has Over A Billion Views A Day
Facebook just released new stats revealing that their shift to take over the video sphere is working. Since June 2014, Facebook video has averaged 1 billion views a day with over 65% of the views worldwide happening on mobile. In just one year the number of video posts per person has increased 75% globally and 94% in the US.
Facebook is still behind YouTube in traffic – but is quickly catching up. The most recent daily view count YouTube has released (from 2 years ago) is 4 billion daily views. Have they not released new numbers because that number has fallen? YouTube currently boasts over 1 billion unique viewers each month. Contrast that, though, with Facebook's 1.35 billion monthly users. Granted every YouTube user is viewing a video and every Facebook user may not be. But if Facebook has anything to say about that, they soon will be. Every single one of them.
Facebook now displays view counts as well. It's unclear how long an auto-play video has to be viewed to count towards an official view or if it has to be manually clicked. But many users watch auto-play videos (unclicked, and therefore without sound) within their newsfeed until the end. Facebook encourages advertisers and brands to create videos that are just as informative and entertaining without sound.  Source: http://www.digitalmusicnews.com/permalink/2015/01/08/watch-youtube-facebook-video-now-billion-views-day
Facebook Posted Today:
"The most important thing to remember when creating video for Facebook is that it will be a part of News Feed. As a creator, you should be conscious that people will discover your video in News Feed next to a photo from a friend or a status update from a relative. Your video needs to fit in, and it needs to be something that your audience will want to watch and share.

With the launch of auto-play and the surge in mobile use, it's also important to focus on posting videos that grab people from the first frame of video. Shorter, timely video content tends to do well in News Feed. Keep in mind that auto-play videos play silently in News Feed until someone taps to hear sound, so videos that catch people's attention even without sound often find success."
Facebook video is only going to get bigger. It's much easier to share Facebook videos than YouTube videos. Sure, YouTube is still the #1 music streaming site in the world, but if you want to get your music video to catch, try posting to YouTube and Facebook simultaneously and see which spreads faster. It's time to start coming up with ways to creatively use Facebook video to engage your fans and spread your content.
ouTube videos viewed on Facebook contributed some percentage of the estimated $5.6 billion YouTube reaped last year, Facebook didn't make a cent.
That may be why Facebook is shining a light on its own video player privately in meetings with online video execs and now publicly with its view count. Coupled with its acquisition of video ad-tech firm LiveRail and introduction of autoplay video ads, Facebook appears poised to make a run at YouTube's business. In one big way it already has.
Source: http://adage.com/article/digital/facebook-s-biggest-weapon-youtube-algorithm/294873/
Facebook is capitalizing on its competitive advantage, which happens to be one of YouTube's biggest vulnerabilities: helping people find videos to watch.
"YouTube's Achilles' heel has always been discoverability," said an online video executive.
As more people look to social networks first for content, Facebook has become a bridge between audiences and publishers, including YouTube. A lot of people find out about videos on Facebook and then watch them on YouTube (or within YouTube's player embedded on Facebook).
THIS IS THE MAJOR KEY BELOW "MEEKO AGREES"
Facebook would further help itself by making its videos more easily embeddable on others' sites to drive impressions as YouTube has done. The company is working on a way for people to embed standalone videos a la YouTube, according to a person familiar with the matter, but right now embedding a Facebook video requires embedding the entire Facebook post.
Facebook would be the biggest company to take on YouTube when it comes to audience size. YouTube claims more than 1 billion monthly viewers, and Facebook reported 1.3 billion monthly visitors in the second quarter. But Facebook lags YouTube when it comes to video viewership. The social network has averaged 1 billion video views per day since June 2014, but Google's video service surpassed 4 billion daily video views in January 2012.