From the Grave: A Letter from Coretta Scott King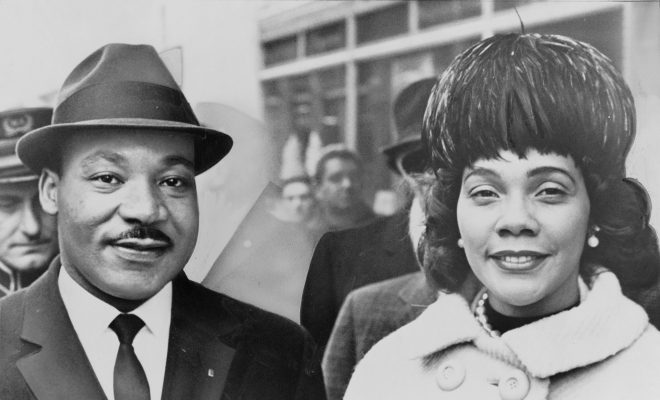 Jeff Sessions is now the Attorney General for the United States. This was his second attempt at a Presidential cabinet position. The first time was back in 1986 when Ronald Reagan appointed him to be a district court judge in Alabama. However, he failed his confirmation hearing due to making racist comments towards leading African American institutions and civil rights attorneys. He stated that the Ku Klux Klan was "Ok until I found out they smoked pot." Sessions became only the second person in history to be denied his appointed position.
During this 1986 hearing, civil rights icon Coretta Scott King, wife of the slain Dr. Martin Luther King, wrote a letter opposing the appointment of Sessions. The letter, which many believe, influenced the decision to block his confirmation had been entered into the congressional record. Over 30 years later, Jeff Sessions received a new appointment to Donald Trump's cabinet as Attorney General. This time, Elizabeth Warren, a senator from Massachusetts attempted to read the letter before Congress. She was cut off and prohibited from reading further after Republicans accused her of trying to demean Jeff Sessions. Sessions was sworn in today as Attorney General.
After she was prevented from reciting the words of Coretta Scott King, Elizabeth Warren read it uninterrupted online with millions of viewers.
Here is the introduction portion of King's letter written in 1986:
Dear Senator Thurmond:
I write to express my sincere opposition to the confirmation of Jefferson B. Sessions as a federal district court judge for the Southern District of Alabama. My professional and personal roots in Alabama are deep and lasting.
Anyone who has used the power of his office as United States Attorney to intimidate and chill the free exercise of the ballot by citizens should not be elevated to our courts.
Mr. Sessions has used the awesome powers of his office in a shabby attempt to intimidate and frighten elderly black voters.
For this reprehensible conduct, he should not be rewarded with a federal judgeship.
I regret that a long-standing commitment prevents me from appearing in person to testify against this nominee. However, I have attached a copy of my statement opposing Mr. Sessions' confirmation and I request that my statement as well as this letter 'be made a part of the' hearing record.
I do sincerely urge you to oppose the confirmation of Mr. Sessions.
Sincerely,
Coretta Scott King