FREE Activities In Houston!- Meeko TV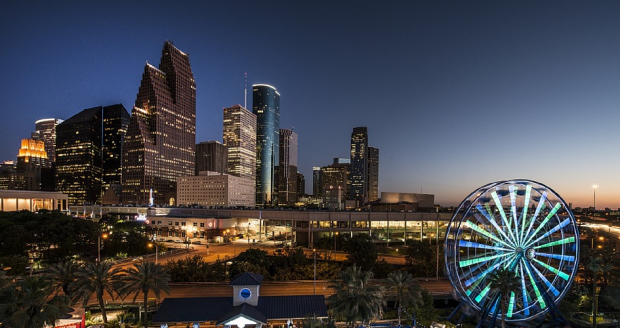 Well fellow Houstonians, we're well into July which means Summer is about halfway over. You may feel like you haven't done enough, but fear not, you're not alone in your FOMO feels. If you need to figure out what events may pull you away from your phones, our amazing home metropolis has come through for you yet again. Not only is the city of Houston riddled with new events and entertainment going on each day, but there are so many of them that are FREE! Ahhh, FREE, everyone's favorite number. Here's a few events and/or activities that you can catch in the area:
1. Million Dollar Quartet at the Miller Outdoor Theater (July 12-16 @8:15 pm)
    Just walking distance from the city zoo, you can find one day out these four to check out this hit musical inspired by a famous     recording session that brought together some of music's finest rock 'n roll talents. While this event is of course, FREE, it is a     ticketed event, meaning you should hit up the box office from 10:30-1pm (while supplies last) the day of the show you plan to     attend.
2. The Menil Collection (Wed-Sun 11 am-7 pm.)
     Come explore one of Houston's lesser known treasures, the art collection of philanthropists John and Dominique de Menil. One of     the world's largest, this collection breaks the mold of a normal museum layout with their own unique approach to art     presentation.
3. Sam Houston Boat Tour (Wed-Sun, Varying Hours)
Although its best to visit their website for exact tour times, once you reserve one, the work stops. Whether you choose a morning or afternoon tour, you're sure to enjoy this relaxing and educational aquatic trip through the city's ship channel. Note: Be sure to make enough space in your day to accomadate this activity that lasts 90 minutes.
4. Movie Night at Market Square Park Featuring: "Ferris Bueller's Day Off" (July 14 @8:30)
    Enjoy a night watching the stars under the stars in the film that made Matthew Broderick a household name. One of Houston's     most historic areas (sponsored by The Rolling Roadshow) presents famed 80s classic, Ferris Bueller's Day Off.
5. HEB Movie Night at Discovery Green Featuring: "Tortilla Soup" (July 15 @8:30)
    This already-established custom at one of the city's newest beauties is presented by HEB and all you need is your blanket and     picnic basket. You'll enjoy this cult classic featuring Hector Elizondo as a master chef and loving father to his daughters. If you're     not busy before the movie starts, head there early for a salsa eating contest at 6:30 with HEB gift cards for 1st, 2nd, and 3rd place finishers.
Written By: Gabriela Garcia (Meeko TV)