Flint, Michigan Still Without Clean Drinking Water Since 2014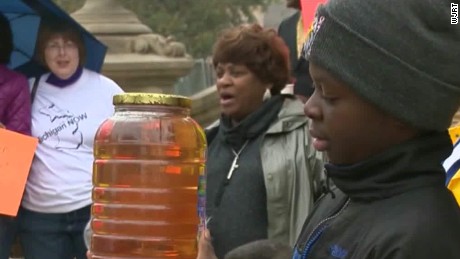 More than 1,000 days later and the residents of Flint Michigan are still without clean drinking water.  They must use bottled water for all of their needs including brushing teeth and taking a bath.  The crisis began in April 2014 when Michigan officials switched Flint's water supply from Lake Huron and the Detroit River to the corrosive Flint River to save money.  As a direct result of the switch, thousands of children were exposed to high levels of lead poisoning.  Children are especially sensitive to toxic metals and consequently can suffer brain damage.
Since the world first heard about this disaster, no one has been convicted of any crimes.  Much of the blame is on the Governor, Rick Snyder who many believe knew about the contamination and did nothing until the story was uncovered.  He has since argued that a judge's order to deliver bottled water to all homes in Flint without a filter is too costly and unnecessary and is working to reverse it.