For the first time in 7 years, there are more homeless in US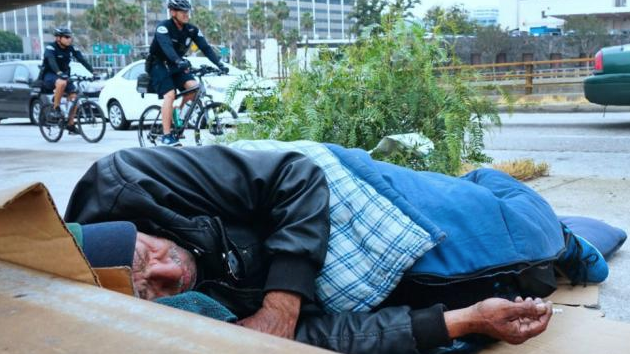 The number of homeless people across the country increased for the first time this year since the depths of the recession, an increase tied to rising rents in states and cities facing acute housing shortages.

An annual report issued to Congress by the Department of Housing and Urban Development shows almost 554,000 people were homeless in January, up a little under 1 percent from a year before. That ends six straight years of decline from 2010, when 637,000 Americans were homeless.
It also shows that the number of chronically homeless individuals — those who have been without a home for at least a year — increased for the first time since 2008. That number jumped by 12 percent over the prior year, though it is still down by more than a quarter since the beginning of the recession.
Homeless populations decreased in 30 states around the country. But some states saw big jumps in homelessness, including North Dakota, California, New Mexico and Vermont, the HUD report found.
Much of that increase is driven by higher rents in places like Los Angeles, where the homeless population jumped more than 25 percent, and in the North Dakota oil fields, where the fracking boom has led to a severe housing shortage.
For the first time in 7 years, there are more homeless in US
Source: http://thehill.com/homenews/state-watch/363599-homelessness-rises-for-first-time-since-recession