Who Was Fidel Castro: Hero or Villain? Biography Video Inside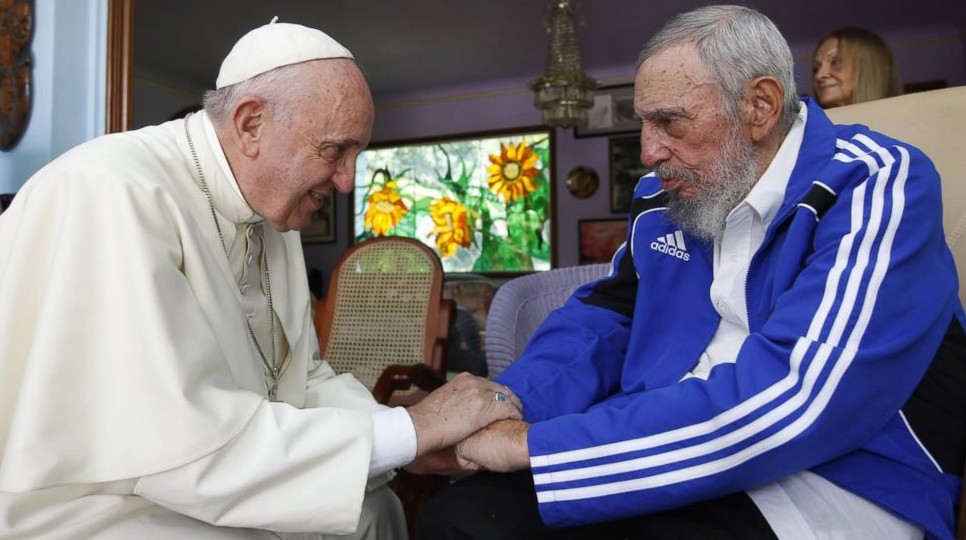 Fidel Alejandro Castro Ruz (American Spanish: [fiˈðel aleˈxandɾo ˈkastɾo ˈrus] About this sound audio (help·info); August 13, 1926 – November 25, 2016), commonly known as Fidel Castro, was a Cuban politician and revolutionary who governed the Republic of Cuba as Prime Minister from 1959 to 1976 and then as President from 1976 to 2008. Politically a Marxist–Leninist and Cuban nationalist, he also served as the First Secretary of the Communist Party of Cuba from 1961 until 2011. Under his administration Cuba became a one-party socialist state; industry and business were nationalized, and state socialist reforms implemented throughout society.
Born in Birán as the son of a wealthy farmer, Castro adopted leftist anti-imperialist politics while studying law at the University of Havana. After participating in rebellions against right-wing governments in the Dominican Republic and Colombia, he planned the overthrow of Cuban President Fulgencio Batista, launching a failed attack on the Moncada Barracks in 1953. After a year's imprisonment, he traveled to Mexico where he formed a revolutionary group, the 26th of July Movement, with his brother Raúl Castro and Che Guevara. Returning to Cuba, Castro took a key role in the Cuban Revolution by leading the Movement in a guerrilla war against Batista's forces from the Sierra Maestra. After Batista's overthrow in 1959, Castro assumed military and political power as Cuba's Prime Minister. The United States was alarmed by Castro's friendly relations with the Soviet Union, and unsuccessfully attempted to remove him by assassination, economic blockade, and counter-revolution, including the Bay of Pigs invasion of 1961. Countering these threats, Castro formed an alliance with the Soviets and allowed them to place nuclear weapons on the island, sparking the Cuban Missile Crisis—a defining incident of the Cold War—in 1962.
Comments
comments