Federal Judge Ruling May Lead to Shutdown of Dakota Access Pipeline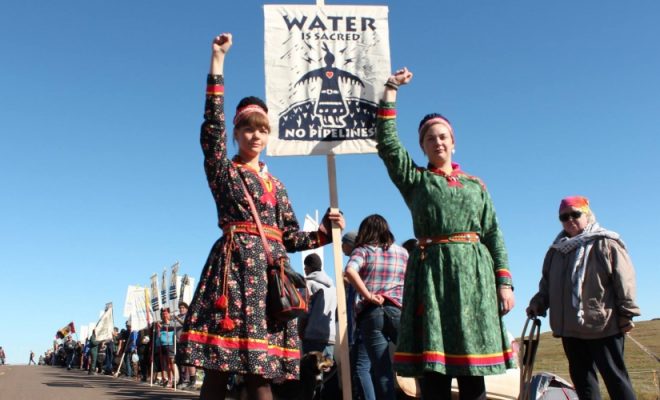 Native American water protectors have won a small victory in their case against the 3.8 billion dollar Dakota Access Pipeline (DAPL). U.S. District Judge, James Boasberg of the District of Columbia ruled that the Army Corps of Engineers did not conduct a proper review of the environmental impacts in the event of an oil spill or leak. Hunting and fishing rights as well as environmental justice issues raised by the Standing Rock Sioux tribe were not fully considered during construction.
While this does not mean the pipeline will shutdown temporarily, it requires Energy Transfer Partners who own and operate DAPL to meet in court next week and begin the timeline of presenting arguments. If they fail a proper environmental review, then a shutdown could be the next step. Oil leakages have already been reported along the route.
The dispute over DAPL has been going on for the past year. Indigenous people and their allies all over the country and the world have faced severe repercussions from the company and law enforcement. Energy Transfer Partners unleashed attack dogs on families, they hired contractors to use counter-terrorism surveillance techniques, and felonies were issued against tribe members standing in front of machinery to prevent construction.
Comments
comments