Election Results – Trump/Clinton Response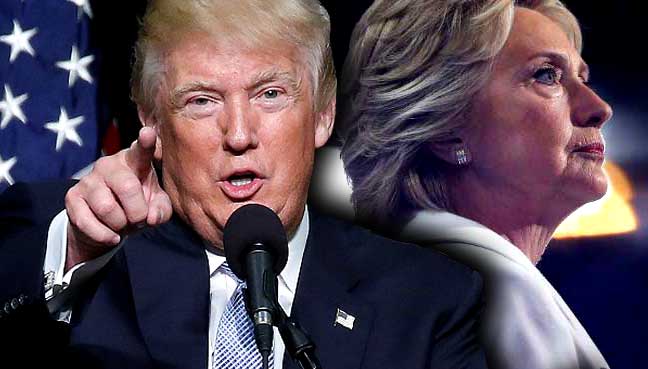 In the results heard 'round the world, the 2016 Presidential election was handed to the ever-controversial Republican candidate, Donald Trump. Many young voters across the country have voiced their despair and outrage at the unexpected outcome on social media outlets like Twitter, Facebook and even Snapchat. However you voted, it is safe to say that regardless of your party stance, it can be agreed that this election is definitely a historic one, to say the least. In the tradition of past presidential elections, both candidates have made their remarks about the future of the United States.
President elect, Donald Trump's reactionary winner's speech was, of course, a celebratory one but also had a more unifying message than his past public appearances have been known to have.
[youtube https://www.youtube.com/watch?v=gFeq6zEu26k]
Having prepared two versions of her election night speech, Clinton ended up having to utilize her concession remarks, in a turn of events many did not anticipate. Her reaction to the election results can be seen here:
[youtube https://www.youtube.com/watch?v=FSPBjOnHTaM]
Now that the election is over, this long and arduous political battle has officially been won by Trump, a man who many believe came into it unarmed and unaware. A lot can be said about a country who would prefer a man so open and proud of his exploits over a woman who has fought for the rights of so many by climbing up the ladder of U.S. politics for her entire adult life–a span of four decades.
I am not going to hide the fact that I am saddened and disillusioned by this outcome. However, I refuse to become cynical about the democratic system. Our government, like many others has its fair share of faults, but now more than ever, it is important to get involved in your community and country. Make your voice heard, turn your anger into non-violent action, and above all, give people a chance.
It has been a pretty divisive year, but that by no means should make you give up on your friends and family members who may disagree with you at times. We are all allowed to have and express our own beliefs freely. That is what makes this country so great…and if a certain orange demagogue recently awarded with a position of power tries to silence voices of dissent or protest, we'll know what to do.
by Gabriela Garcia