Dr Hadiyah-Nicole Green Pioneers Laser Treatment to Cure Cancer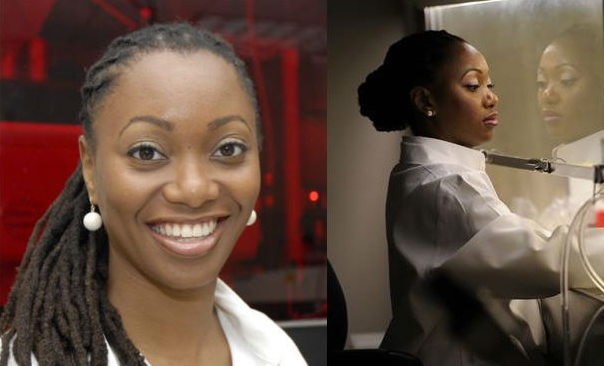 Dr. Hadiyah-Nicole Green, PhD is a physicist and professor at Tuskegee University.  She is currently developing a revolutionary cancer treatment using laser activated nanoparticles that attacks tumor cells while leaving healthy cells intact.  If successful, potential patients could be spared the painful and traumatic effects of chemotherapy.  The use of nanoparticles may also allow greater efficiency for existing drugs to take effect, in some cases by reducing the time from months to days.  This could greatly impact those with highly aggressive cancers.  So far, animal models have shown dramatic and promising results and the transition to clinical trials is the next step.
Dr. Green is the recipient of a 1.1 million dollar grant from Veterans Affairs to begin conducting clinical trials.  She is seeking additional funding to continue her work and asking anyone affected by cancer to make a donation.  Individuals and companies can support this groundbreaking research by making a contribution through the Morehouse School of Medicine at www.msm.du or Dr. Green's website www.physics2cancer.org.
Comments
comments