Donald Trump Allows Trophy Hunters to Bring Home Elephant Body Parts by Reversing Obama-Era Ban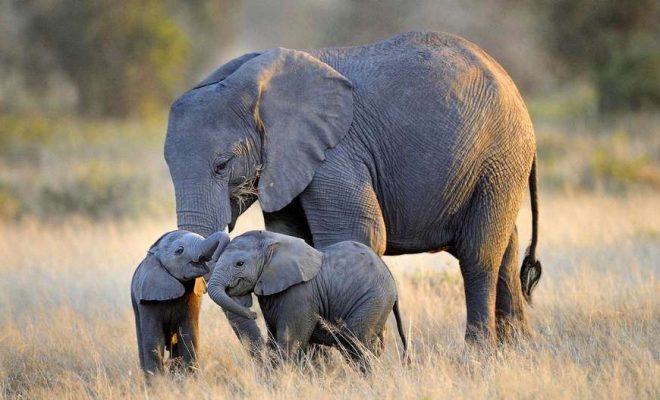 The Trump Administration has lifted the ban on US importation of African elephant body parts shot for sport in Zambia and Zimbabwe.  Trophy hunters were previously prohibited from bringing home souvenirs such as elephant heads since 2014 because populations were declining – Savanna elephants by 30 percent overall and in some specific areas by as much as 74 percent.  African elephants are currently on the Endangered Species List but that still allows for restricted hunting.  Trump's ruling reverses the Obama Administration's effort to protect the species, which is threatened by the ivory trade.  The new policy will even allow trophies collected since 2016 to enter the United States.
According to the Safari Club, an Arizona-based group which supports trophy hunting, this move will improve conservation since hunters must pay tens of thousands of dollars for the opportunity to shoot the animals.  The revenue is theorized to give incentives to local people to protect the animals and take care of the land.  The Safari Club joined forces with the NRA and filed a lawsuit in 2014 against the import ban.  They believe that the "big 5" species: lions, rhinos, leopards, Cape buffalo, and elephants should be open to trophy hunters.
However, according to National Geographic, trophy hunting does not actually translate to significant conservation efforts.  The hunting industry employs very few locals and a lot of the money is trickled after numerous middlemen.  Corruption is also a major issue that has been well-documented.  In addition, a recent coup in Zimbabwe which deposed longtime dictator, Robert Mugabe has brought chaos to the region making it difficult to regulate trophy hunting.
Both of Donald Trump's son's, Eric and Donald Jr. are avid trophy hunters.  Photos of them standing and smiling over the dead bodies of large animals such as a leopard and buffalo, and holding the severed tail of a killed elephant have been widely circulated online.  Many also remember the American dentist, Walter Palmer who killed Cecil, the well-studied and much beloved lion in one of Zimbabwe's national parks.
Comments
comments