Dog dies after being stabbed, shoved into suitcase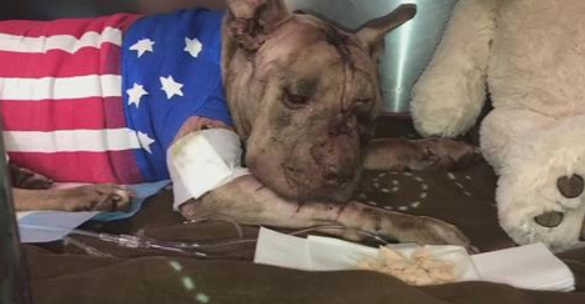 Horrible case of animal abuse, but also a story of the valiant effort by veterinarians to try to save the dog's life over the course of this week.
"We just couldn't stop crying. We weren't expecting it. Every doctor that we spoke to were under the impression he was gonna pull through," Jan Milbyer, Grateful Paws Pet Rescue, told WSVN.
"He wasn't making any type of sound, it just moved once I stood the suitcase up and then that's when my girlfriend shined the light on the bottom of the suitcase and we saw a paw. I mean, it just shows me how terrible this world can be, how cruel people can be," a witness said.
A rescue group named him Oliver, or Ollie. After all he'd been through though, vet staff say he still wagged his tail.
At the hospital, he was surrounded by doting staff and donated toys. The rescue group raised more than $40,000 for his care.
"People from all over were interested in either fostering or adopting or both. It's just been unbelievable," Milbyer said.
"We were all very hopeful. He had two successful procedures on Tuesday and Wednesday. Yesterday throughout the day he kind of slowly began to deteriorate. His body just basically shut down," veterinarian Dr. Nicole Patterson said.
See Full Story Here: http://abc13.com/dog-dies-after-being-stabbed-shoved-into-suitcase-/2536491/?sf122383119=1
Comments
comments