Discriminatory Texas Voter ID Law Struck Down in Federal Court Again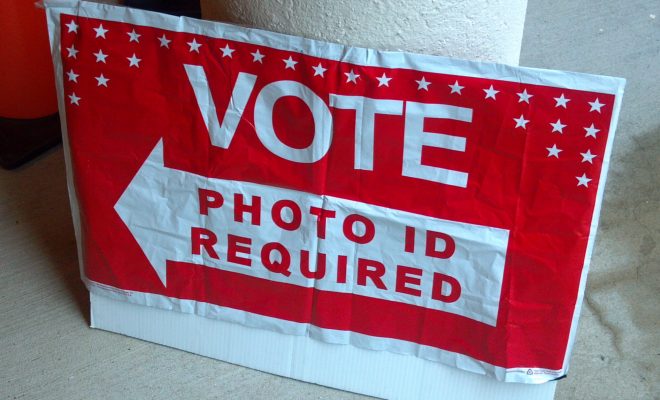 U.S. District Court Judge, Nelva Gonzales Ramos blocked Senate Bill 5, a law outlining voter identification rules that are seen as some of the harshest in the country. Under the law, acceptable forms of ID such as a handgun license are acceptable, an ID mostly carried by white Americans. However, government employee or university IDs are not accepted, which are used more by minorities. US Passports and Drivers Licenses are also acceptable but less than half the population in Texas as well the entire nation hold passports. In addition, many poor people do not have a driver's license because they can carry heavy fines if someone has had numerous tickets or cannot afford car insurance. Suspended licenses from fines and high insurance premiums lead many individuals to not obtain a license. Elderly people and students also tend to drive less and may not have this form of ID.
The law also allowed for utility bills, bank statements, government documents, or paychecks to be used. However the penalty for having any errors on these forms even if honest mistakes is so high that many people choose not to risk it. The penalties include heavy fines, years in jail, and a felony conviction.
In her written opinion, Judge Ramos wrote that, "S.B. 5's methodology remains discriminatory because it imposes burdens disproportionately on blacks and Latinos."
She went on to say, "Requiring a voter to address more issues than necessary under penalty of perjury and enhancing that threat by making the crime a state jail felony appear to be efforts at voter intimidation. The record reflects historical evidence of the use of many kinds of threats and intimidation against minorities at the polls—particularly having to do with threats of law enforcement and criminal penalties."
This decision marks 6 years in the journey of Texas Voter ID law. This bill, which was signed by Governor Greg Abbott, was an attempt to rewrite an earlier 2011 law also rejected by the court for discrimination. Because Texas has failed to meet the court ruling that it creates a voting system not in violation of the Voting Rights Act, there is a possibility of federal oversight in future elections.
Governor Abbott, Texas Attorney General Ken Paxton, Senator Ted Cruz, and many other prominent Republicans plan to appeal the decision to the 5th Circuit Court of Appeals in New Orleans. The US Supreme Court had already refused to hear the case on the original 2011 law.