Democrats Plan to Filibuster the Nomination of Neil Gorsuch to the Supreme Court: Republicans Consider Using the 'Nuclear Option'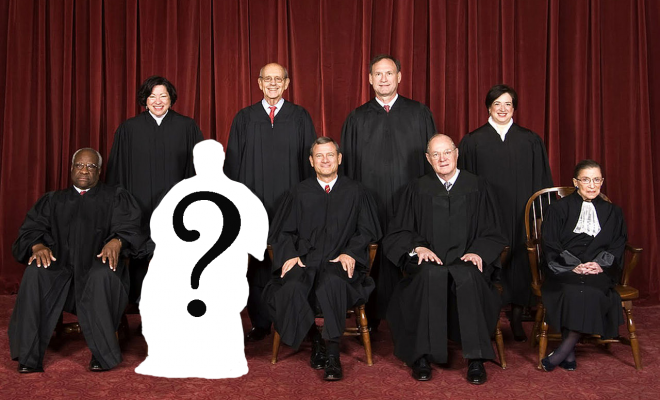 When former Supreme Court Justice Antonin Scalia died in February 2016, Republicans blocked Barack Obama's choice of replacement by refusing to hold hearings until after the Presidential election. Now, it is Senate Democrats who have promised that they will filibuster the nomination of Neil Gorsuch to the Supreme Court. Normally it takes 60 votes to confirm an appointee, but the Republicans only hold 52 seats. The democrats need 41 senators to agree to filibuster, which they have. The only option left for Republicans to force Gorsuch through is known as the 'Nuclear Option'. Using this option would fundamentally change the senate rules to allow a simple majority of 51 votes to confirm the judge. The catch is that if they invoke the rule, it will become permanent. This means in the future, if Democrats retake the Senate, Republicans will have to live by their rules.
Senate elections will take place in 2018 and are not looking good for Republicans. Currently, President Trump has the lowest approval rating in history so early in his first term.  At 35%, it is lower than Richard Nixon's during the Watergate hearings. The recent failure of the health care bill has only added to Republican unpopularity. If they lose just 3 seats in the upcoming election, they lose their senate advantage to the Democrats. Two judges, Anthony Kennedy and Ruth Bader Ginsburg are both in their 80s while Stephen Breyer is 78. These are all potential vacancies that may exist in the near future.
Neil Gorsuch has been criticized for several of his past decisions. In one case he was the only one out of seven judges to rule against a man who was fired for temporarily abandoning a work trailer to seek shelter in subfreezing temperatures. The brakes on the vehicle froze, making it a dangerous hazard on the road. The man himself nearly froze to death. Recently in March, the current Supreme Court ruled that schools must go the extra distance to help educate autistic and special needs students in school. It was a unanimous decision that overturned the previous 2008 ruling— made by Neil Gorsuch. This week the Republicans will decide if they will choose the Nuclear Option, or let Neil Gorsuch fail his nomination and allow President Trump to simply appoint someone else.
Comments
comments