Deadly LAPD shooting of homeless man is caught on video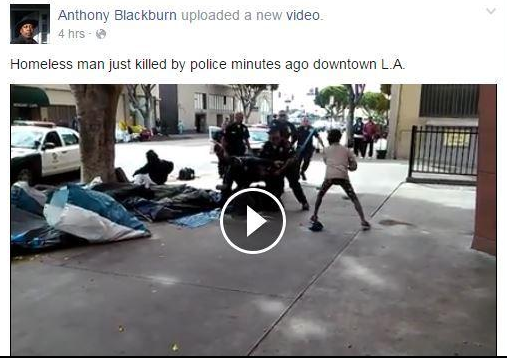 A video of the incident posted on Facebook (contains foul language) shows a group of officers getting into a scuffle with a man standing on a sidewalk littered with tents and other debris.
During the struggle, one officer drops his nightstick, which is picked up by a woman on the street. Two officers handcuff the woman.
Comments
comments