A Nation at a Crossroad: Will Divided Opinions Bring Us Closer or Tear Us Apart?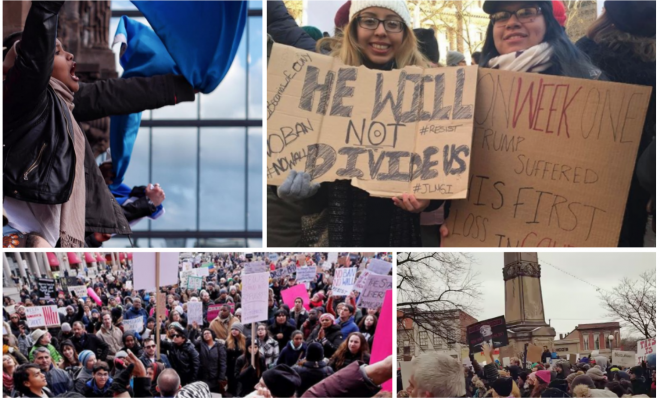 A Nation at a Crossroad:  Will Divided Opinions Bring Us Closer or Tear Us Apart?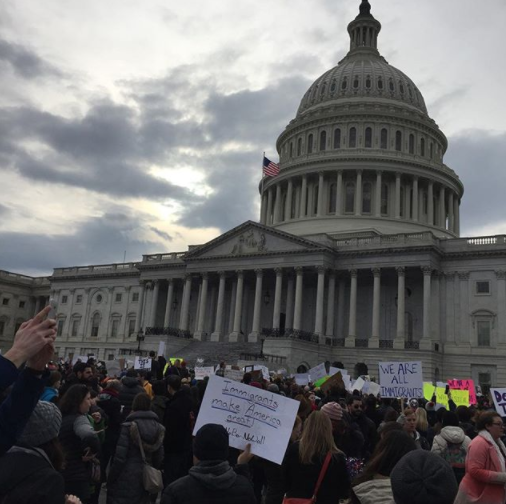 See What People Are Saying That's Against The Ban Below
FROM: blackswankg
Donald I'ma let you finish–but Barack had the best presidency of all time. Of all time.
From: max_collinge

So I got stuck in the #trumpprotest last night at #seatac and I just want to say … don't just #complain go out and #createeveryday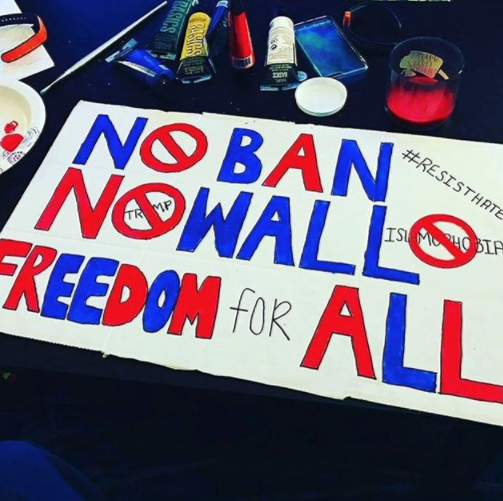 From: lizabeth_paulat
Honestly, in the weeks after Trump's election, when people told me they'd resist him I sorta rolled my eyes. But I am overwhelming proud of how many people are stepping up, stepping out of the house and marching again his illegal and discriminatory executive orders. Fuck Trump. And fuck those complicit in these discriminatory laws. And yes, I do mean those that voted for him. I will not equivocate here: the blood of refugees and the destruction of legal alien families is on those who voted in this monster
lily_armen
I'm in New York right now and there's a battle going on. This is my thank you note to those who are fighting the good fight. This is my plea to everyone out there: be on the right side of history. Fight for humanity. Be kind. Stay strong. Lots of love.
Comments
comments