Coming to America' Sequel Moving Forward With Kenya Barris, Jonathan Levine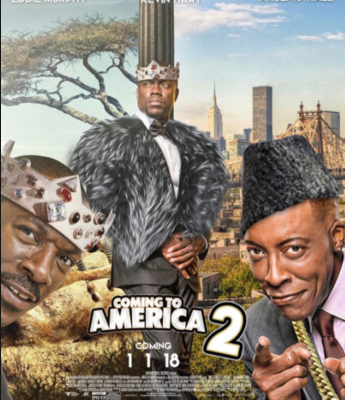 Paramount Pictures is moving forward on a sequel to the 1988 Eddie Murphy comedy "Coming to America" with Jonathan Levine on board to direct from a script by "Black-ish" creator Kenya Barris.
Levine, whose credits include "Snatched," "The Night Before," "50/50," and "Warm Bodies," will direct from a script that Barris will rewrite from a screenplay by original writers Barry Blaustein and David Sheffield. Kevin Misher is producing.
Murphy is involved with the development of the sequel, although there's no deal in place yet for him to star. Kevin Misher is the producer.
The original movie was directed by John Landis, with Murphy playing a charming African prince who traveled to New York City to escape an arranged marriage.
"Coming to America," was a major hit, grossing nearly $300 million at the worldwide box office.
Source:http://variety.com/2017/film/news/coming-to-america-sequel-kenya-barris-jonathan-levine-1202575019/