Amber Rose Red Carpet Photos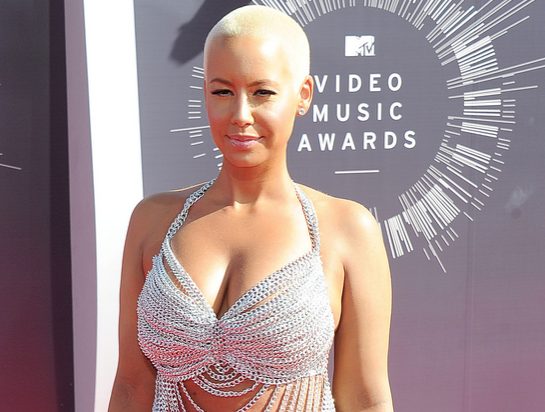 Amber Levonchuck (born October 21, 1983),[1] professionally known as Amber Rose, is an American hip hop model, hip hop artist, fashion designer and actress.
Amber Rose performed striptease under the pseudonym "Paris" at the age of 15 after the divorce of her parents to provide for her family.[2][7]
Rose gained notoriety after posing for a Louis Vuitton print advertisement featuring Kanye West's sneaker line.[8]
In September 2009, Rose announced plans to launch her own eyewear line. She walked the runway at New York Fashion Week for "Celestino". Rose has also made cameos in music videos such as Nicki Minaj's "Massive Attack", Young Jeezy's "Vacation", ",Wiz Khalifa's "No Sleep". Fabolous' "You Be Killin' Em", and Ludacris' "What Them Girls Like[9]
She signed with modeling agency Ford Models from 2009 to 2010.[10]
In 2010, she appeared in Russell Simmons' reality show about his two assistants, "Running Russell Simmons". She also starred in a PSA by NOH8 Campaign.[11] In 2011, Amber Rose was a guest judge on Season 3 of RuPaul's Drag Race. She was also a judge on Season 2 of Master of the Mix. In November 2011 she became the spokesperson for Smirnoff and appeared in television ads and billboards for the company's new flavors Whipped Cream and Fluffed Marshmallow.[12]
Rose released her debut single "Fame", which features Wiz Khalifa, in January 10, 2012,[13] followed by a second single, titled "Loaded", released on February 6, 2012.[14] She then appeared in the eleventh track of her ex-husband's album O.N.I.F.C., titled "Rise Above", along with rappers Tuki Carter and Pharrell Williams, who produced the song himself.[15]
In 2012, Rose opened a clothing line with her friend Priscilla Ono called Rose & Ono.[2][16]
She was managed by Leticia "Tish" Cyrus, mother of singer Miley Cyrus, who is a close friend to Rose and her ex-husband Wiz Khalifa.[17] Rose guest-starred on an episode of Wild 'N Out on MTV2, and had a role as "MaryWanna" in the film School Dance, which was directed by her manager, Nick Cannon in 2014.