Adrian Garcia Campaign For Mayor Exclusive Interview Houston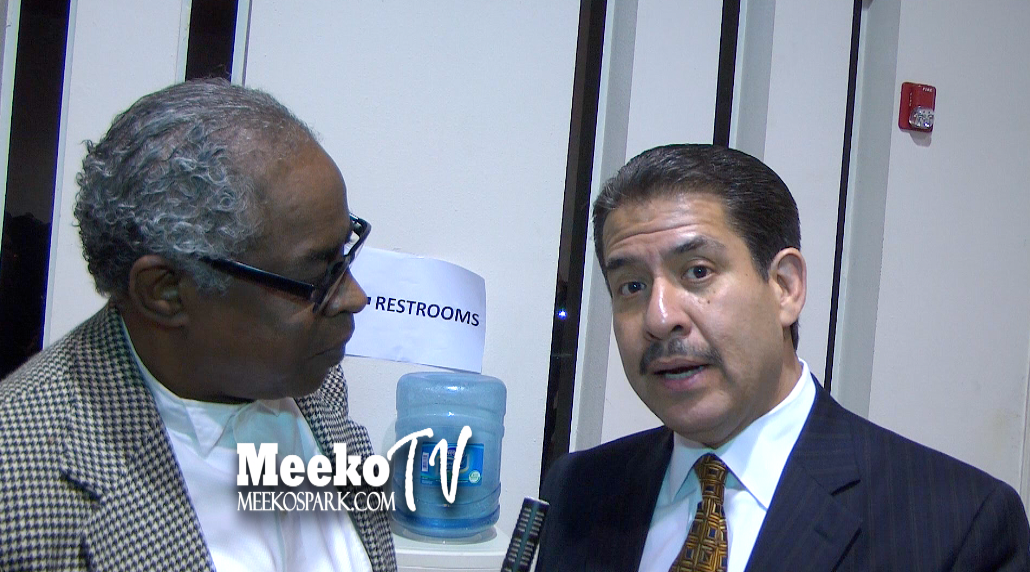 Adrian Garcia began his life in public service as a Houston Police officer. After 23 years with the department his dedication was recognized by former Houston Mayor Bob Lanier, who appointed Adrian to the position of HPD's liaison to the Mayor's Anti-Gang Office. In 1999, Adrian was named director of this anti-gang effort.
After leaving HPD, Adrian served six years as a Houston City Councilman eventually becoming Mayor Pro Tempore under Mayor Bill White. On City Council, Adrian gained valuable experience in how government works. Adrian chaired the Public Safety and Homeland Security committee, while also serving on the Minority Business Women Enterprise, Fiscal Affairs, and Flooding and Drainage committees.
In 2008, Adrian Garcia was elected Harris County Sheriff. Adrian inherited a Sheriff's Department that was in dire need of reform. He wasted no time producing new, innovative ideas to clean up the mess that existed at that department by reducing the overcrowding at the country's third largest jail, bringing more diversity to the department's command staff, and working to be a visible, community oriented law enforcement officer the public could trust.
In 2012, Adrian Garcia was re-elected Sheriff. He continued to lead, manage, and reform the Harris County Sheriff's Office into a transparent service that is above all accountable to the taxpayers of Harris County. As an executive, Adrian Garcia led a workforce of almost 5000 employees, managed a budget of approximately $500 million and reformed the office to save taxpayers $200 million – all while putting more officers on the streets to keep you and your families safe.
As Mayor of Houston, Adrian Garcia will continue his lifelong dedication to being a public servant for all Houstonians. Houston needs a mayor who knows how to balance a budget, save taxpayers millions, and protect our children and families. Adrian Garcia has done this before and will do this again as your mayor. Adrian's life experience has shaped who he is today and the kind of mayor he will be for you and your family. Adrian Garcia believes the story of his success is owed to his family, friends, and numerous colleagues he has met along the way. It is also owed to Houston: the city that embraced a new American family in 1959; the city that cultivated his family so it could grow strong roots; and the city that can continue to give all of us who work hard and play by the rules the opportunity to dream, think big, and succeed.
Comments
comments