195 Countries Unite Against the Donald Trump Along With Dozens of American Cities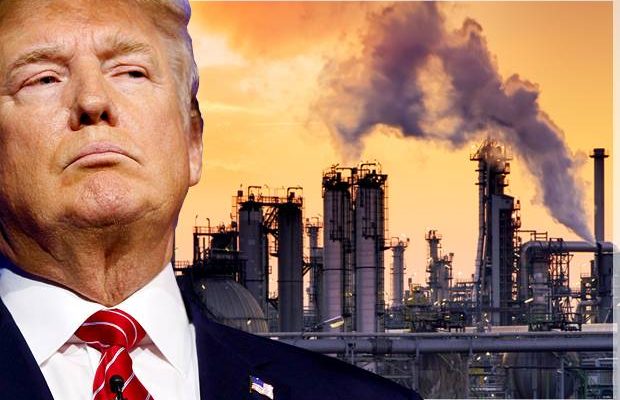 It is not often that the entire world agrees on something, but climate change is one of those issues. Nearly every nation on Earth including economic giants China, Germany, and India, and even isolated nations like North Korea have all made pledges to reduce their carbon emissions. Nicaragua did not sign on because they felt that the Paris Agreement does not do enough to battle climate change. Syria also did not sign because they are in the midst of a massive civil war and its immediate future is uncertain. Within the United States, 82 city mayors representing 40 million Americans and 10 state governors have signed a letter vowing to uphold the guidelines of the Paris accords.
Donald Trump has removed America from any top position in the future of energy. Decisions about millions of jobs and enormous investments will be made by other powerful heads of state. China is already emerging as a major leader.
In his speech from the White House Rose Garden, Donald Trump contradicted himself, saying that the "United States will cease all implementation of the non-binding Paris Accord and the draconian financial and economic burdens the agreement imposes on our country." A "nonbinding" agreement is one that is basically voluntary, not "draconian" which implies heavy penalties for noncompliance. The Paris Agreement merely asks for a commitment whose guidelines are set by individual countries themselves. It is not a binding policy with repercussions.
The major goals of the Paris Agreement are to:
1) Holding the increase in the global average temperature to well below 2 °C above pre-industrial levels and to pursue efforts to limit the temperature increase to 1.5 °C above pre-industrial levels, recognizing that this would significantly reduce the risks and impacts of climate change
2) Increasing the ability to adapt to the adverse impacts of climate change and foster climate resilience and low greenhouse gas emissions development, in a manner that does not threaten food production
3) Making finance flows consistent with a pathway towards low greenhouse gas emissions and climate-resilient development
The vast majority of climate scientists agree that climate change is human induced and responsible for the melting of polar ice caps and rising sea levels, as well as numerous droughts, floods, and other weather disturbances.
Comments
comments