18-Year-Old Dead, 22 Injured After Navy Veteran Speeds Through Time Square Hitting Pedestrians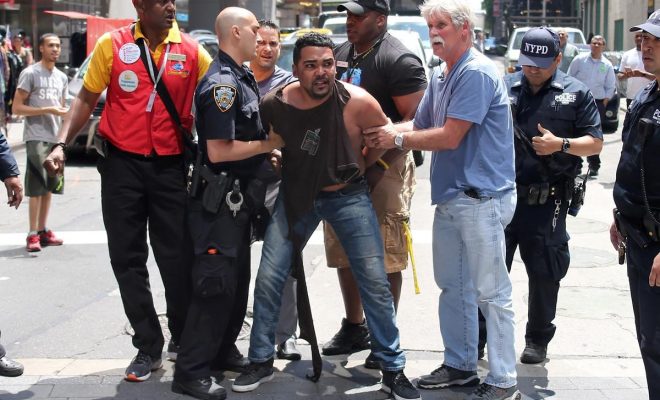 Richard Rojas drove at high speed the wrong way on a one-way street mowing down pedestrians over several blocks. He eventually smashed his car into a stanchion on 7th avenue and 45th street in Times Square. Rojas tried to flee the scene but citizens held him until police arrived to make an arrest. The 26-year-old Navy Veteran, US citizen, and resident of the Bronx has a history of drunk driving. A breathalyzer test showed Rojas was negative for alcohol but he may have been on drugs. While there was an initial worry that this may have been a terrorist attack, authorities are stating that there is no indication that terror was the motive.
Among those hit was 18-year-old Michigan tourist, Alyssa Elsman who died at the scene. Her 13-year-old sister was also hit but survived. Others suffered open fractures and many were rushed to nearby hospitals. Times Square is one of the best-known and most visited plazas in the world.
Governor of New York, Andrew Cuomo stated the event was "nothing short of horrific." Mayor Bill de Blasio said, "we all feel deeply right now for those who were injured and for their families."
Comments
comments