Movie Review on the Fly!: Suicide Squad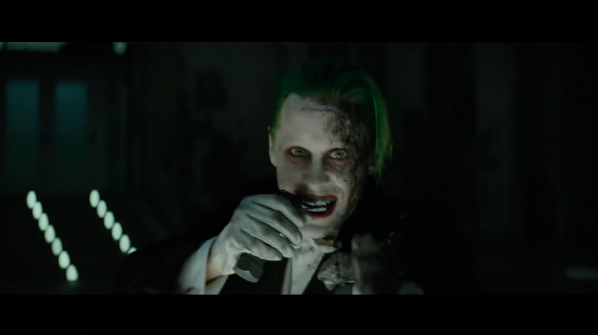 Hey guys! I'm Gabriela Garcia with MeekoTv and this is your Movie Review on the Fly! Today's flick: Suicide Squad.
In the most anticipated film of the summer, Will Smith, Margot Robbie, Jared Leto, Jai Courtney, Cara Delevigne, Jay Hernandez and Viola Davis star as the members (and leader) of a task force of villains forced to "do some good".
The movie began pretty abruptly, with Davis' Amanda Waller introducing character bios in trading card fashion. No time was wasted in bringing the action, with the team of baddies being thrust into a mission that was, pun intended, SUICIDAL in nature.
For those of us that had seen the infamous "Bohemian Rhapsody" trailer (so, everyone), the buildup to the film's release was all too strong. The previews leading up to the premier did their job in making us all anticipate what, I believe is a fun ride of a movie. It was no secret that were many issues surrounding production of the highly awaited addition to the DC Universe, however, I feel like the overall quality of the finished film was unaffected by that.
Aside from the action scenes (which were plentiful) the story was told from a villain's perspective, which means the audience got to empathize and even love each character, flaws and all. Robbie was a scene-stealer as the affable, yet demented Harley Quinn, whose only life's ambition is to be with her equally crazy "Puddin", Leto's Joker. Smith's character, Deadshot's backstory tugged at our heartstrings while simultaneously blowing our minds with his incredible artillery skills.
I was even pleasantly surprised to especially enjoy Hernandez's take on Diablo, an anti-hero who turns out to play a bigger role in the squad than I anticipated.
Some have said they disliked the motif, but honestly, I feel like it's a fitting allegory for the movie's characters and premise. The entire film is a gloomy, yet flourescent exhibition, much like the squad itself; who are a team of individuals with colorful personalities, despite their dark pasts.
Trust me when I tell you to ignore the negative reviews on this movie and GO see it to form your own opinion.
I'm Gabriela Garcia, and this has been your Movie Review on the Fly. Thanks for watching MeekoTv!
Comments
comments