1 Minute News: 50 people dead, Sportsmanship Award, Roger Stone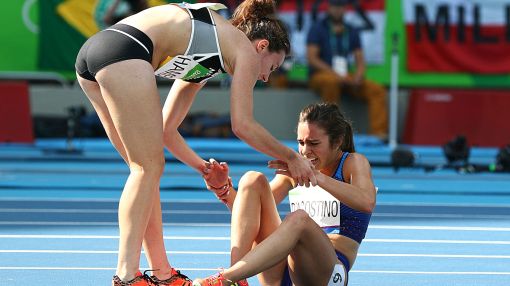 Over 50 people are dead after a bomb exploded near an outdoor wedding in Turkey over the weekend. Turkish government officials are not completely sure what organization executed the attack, but they heavily suspect that ISIS is at fault. The attack is one of several in the past year and US Vice President Joe Biden has confirmed a visit to Turkey later this week.
In an unexpected announcement from the International Olympic Committee, two runners are being awarded with the Fair Play Committee Award. After tripping over each other in the middle of a race, American Abbey D'Agostino helped New Zealander, Nikki Hamblin up from their fall and finished the race together. Their heart-warming finish inspired the Olympic Committee to give them the sportsmanship award.
More news from this election cycle as Trump advisor, Roger Stone affirms that the Republican nominee "should release his tax returns immediately". There have been doubts and suspicions about the candidate's net worth but Trump's campaign manager Kellyanne Conway has repeated that the returns will not be released until there is a completed IRS audit.